Last year we planted a new (for us) perennial; Geum "Blazing Sunset", with seed purchased from Thompson and Morgan.
Geum is a relatively easy plant to grow if you follow the instructions on the seed packet. Ours are quite happy planted in a dry garden that gets some irrigation and full sun.
The plant bears interesting flowers on rather spindly stalks. When planted in a mass, as are ours, the effect is pretty striking with red flowers almost floating in an airy space.
When cut, these flowers make an arrangement that is a real conversation starter. They seem to hold up very well in a vase too. The Geum I cut last week are still going strong.
Here they are, right from the garden, ready to go into that vase to be enjoyed by workers in an office: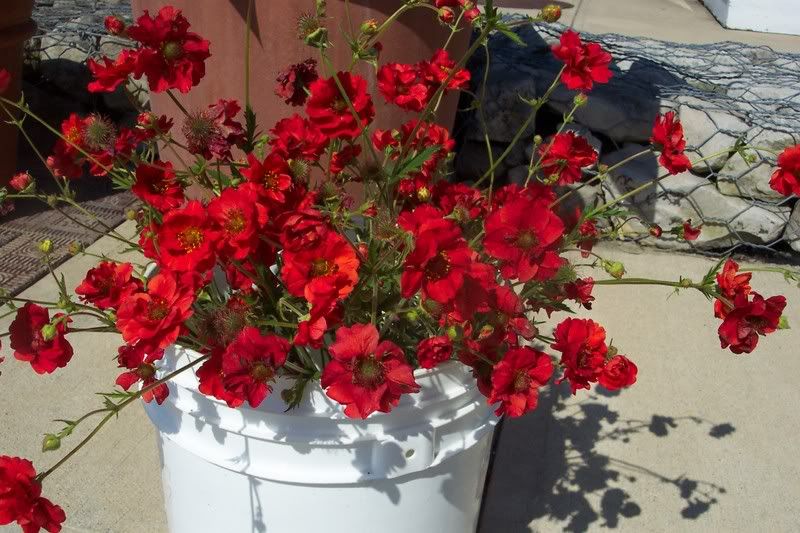 As I mentioned in earlier postings, all of our late spring flowers are fading fast due to the above normal temperatures, our Geum are no exception. Fortunately, we were able to share them with others before they fade. I hope you enjoyed the photo as well.
Bob