Planting all of those daffodils, tulips and other bulbs was a big job. The last step in the process was to cover all of those holes, which we did last week.
In a prepared flower bed, this is easy, you just rake your garden soil over the bulbs and that's that.
We rarely have that luxury because most of our bulbs get planted either in sod or in ground cover. That means we have to haul in some topsoil to cover the bulbs because much of the existing soil gets lost under the ground cover or grass.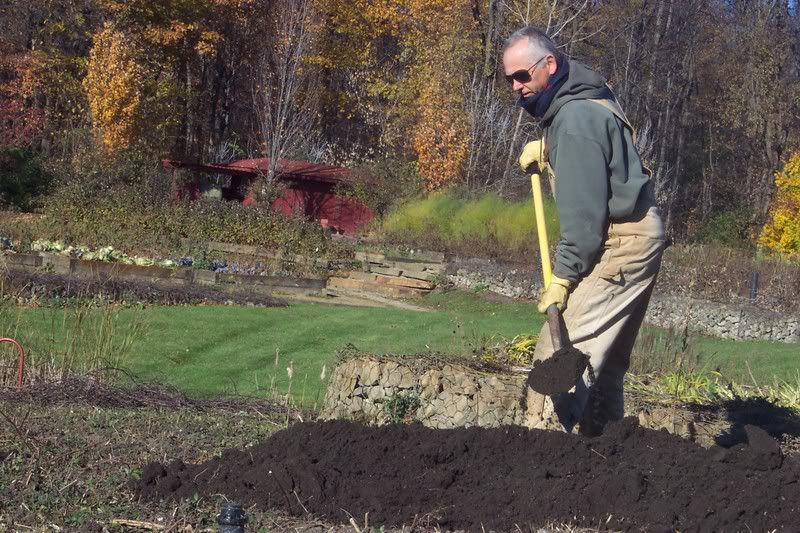 After the soil has been spread, I work it in with the back of a steel rake. Using the toothed side is impossible because it snags the grass and ground cover (Periwinkle in this case).
This may be the last year I personally operate the auger for drilling the planting holes, my wrist and finger joints just can't take the abuse anymore.
Next year maybe I'll hire someone younger and just supervise.
Bob