I think just about everyone enjoys looking at bonsai, the Japanese art of growing miniature trees in containers. Even those who are not particularly interested in plants will stop and take a second look at bonsai.
The University of Michigan Matthaei Botanical Gardens near Ann Arbor, is offering a rare treat this month, Magnificent Miniatures a showing of satsuki bonsai azaleas in full bloom.
The plants are on loan from Dr. Melvyn Goldstein a renowned bonsai collector from Ohio.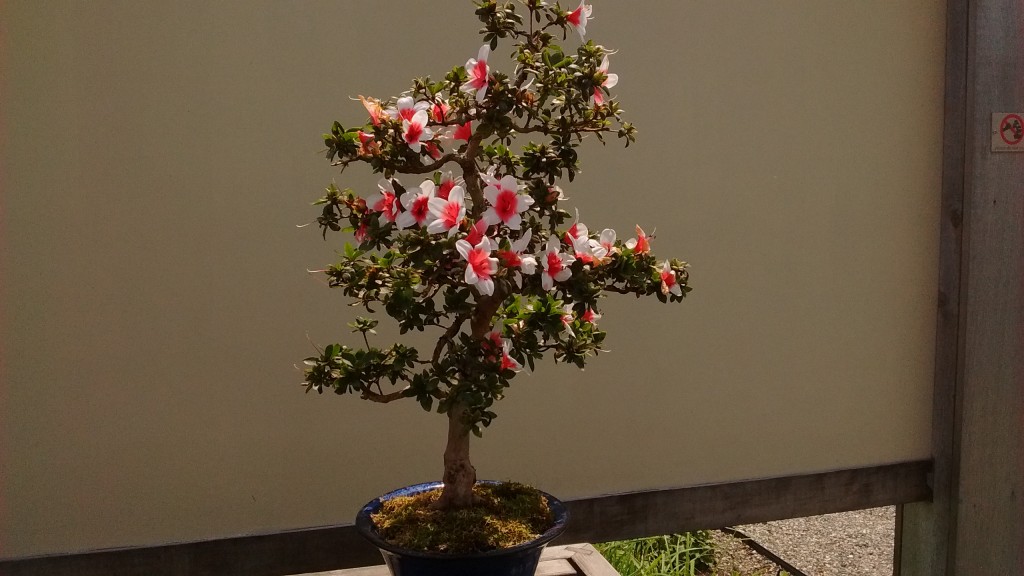 The bonsai are flowering right now. And like other flowering plants, the flowers only last for a short period of time.
The show is free and runs from June 6 through June 14, 10 am – 8 pm daily. It's an easy drive to the Gardens from anywhere in southeastern Michigan and northwestern Ohio. They're located at 1800 N. Dixboro Road, Ann Arbor. It might not be a bad idea to call ahead and make sure the bonsai are still blooming. The phone number at Matthaei Botsanical Gardens is 734-647-7600.
Bob