We're thinking about adding a small greenhouse here at Yellow Farmhouse.  It won't be anything fancy and doesn't have to be very big. I plan on building it myself to keep costs down.
While going through my files I came across a set of plans for a small (8′-6″ x 12′) homemade greenhouse. It measures seven feet from the floor to the center ridge making it easy to walk inside. This set of drawings dates back to 1963 and was developed by Michigan State University and the Department of Agriculture.
It uses 1/4″ treated plywood ripped into strips and laminated together to provide the supports for the walls. The base is made from treated 1×8 boards. The whole structure is covered with a sheet of plastic. Anyone with moderate construction skills will be able to build it.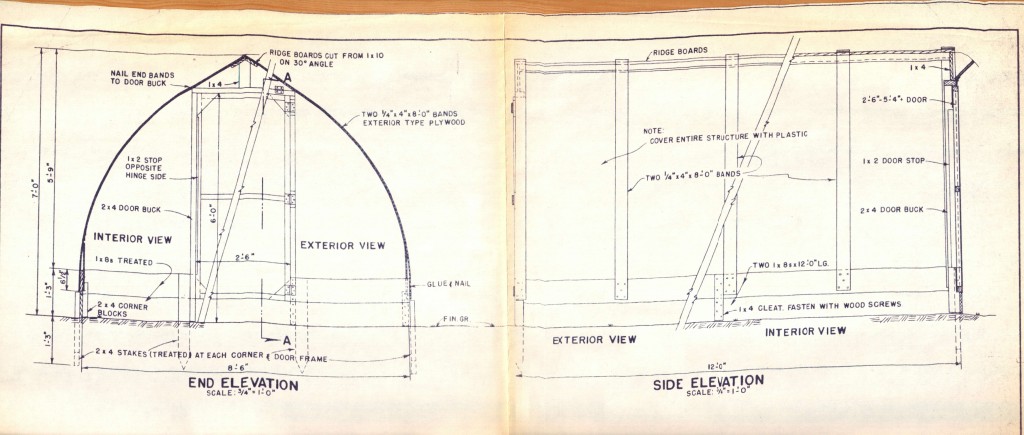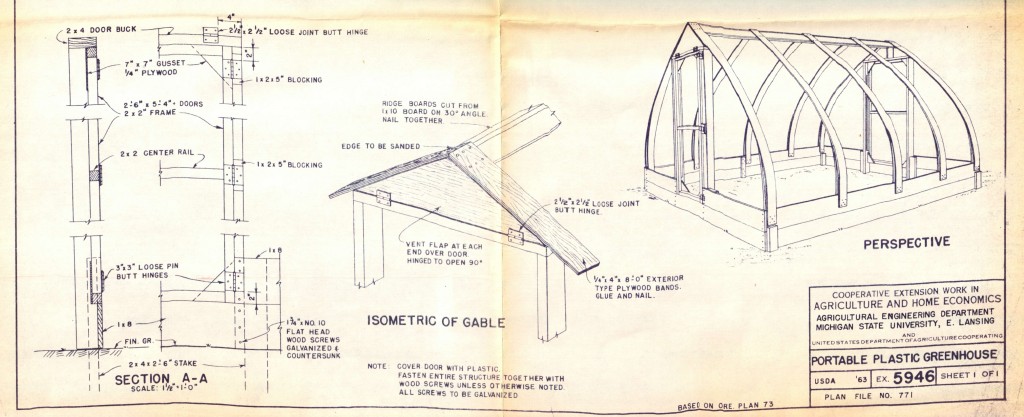 I'm not sure if this is the one I'll build. I have some other ideas using materials we already have on hand.
Bob