We received our 50 newly hatched chicks back on April 15, tax day. I got a call from our local post office letting me know that I needed to come in to pick them up.
Chicks are shipped in special crates designed to keep them in good shape during transit.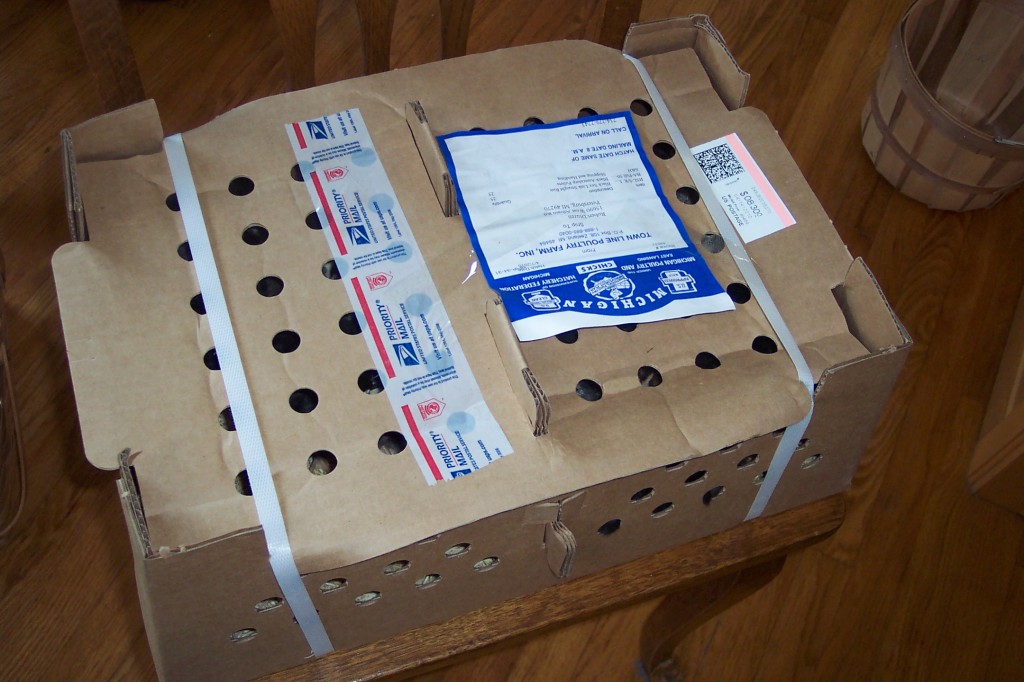 Ours came from Town Line Poultry Farm and arrived in tip top shape. This box holds 50 chicks and has a divider down the middle separating the chicks into two areas, each holding 25 chicks.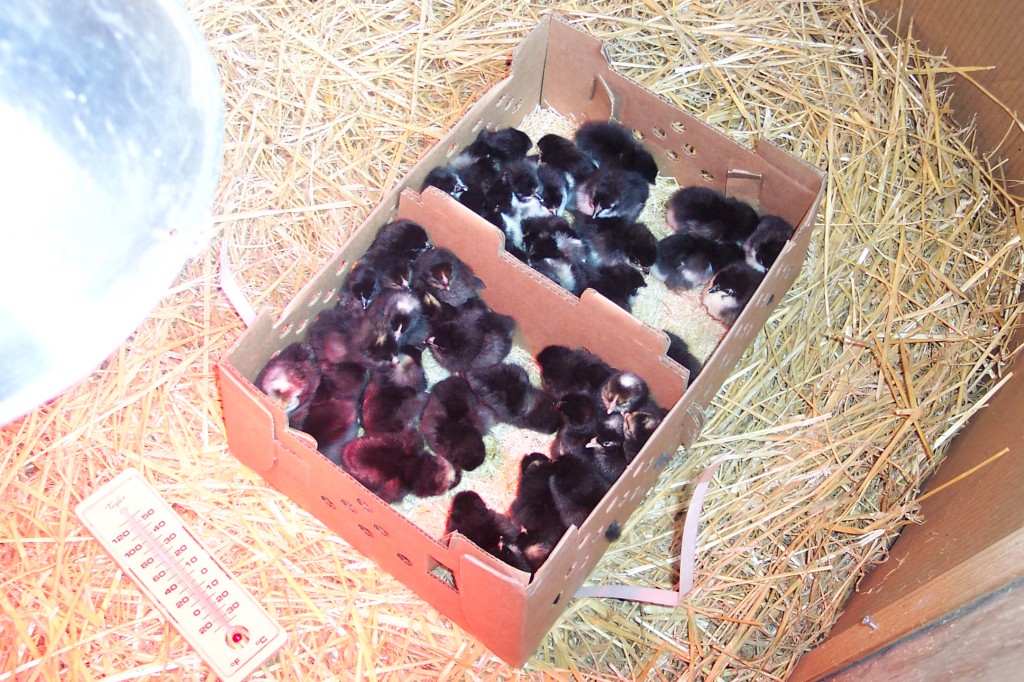 It doesn't look like it but there are fifty chicks in that box.
The next order of business was to place them into the brooder. A brooder is a heated area, safe from predators, where the chicks can begin to grow.
We turned on the red heat-lamp which gives off plenty of radiant heat too keep the chicks at their critical temperature of 95 F.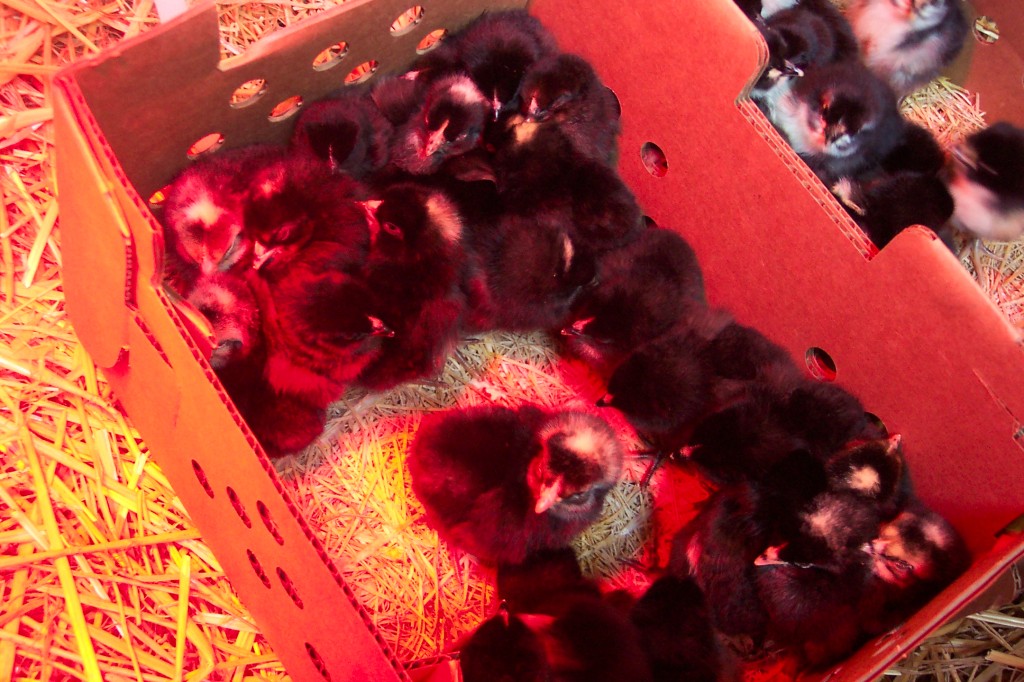 We didn't just dump them out like a box of toys but rather carefully took them out and set them down onto the brooder floor.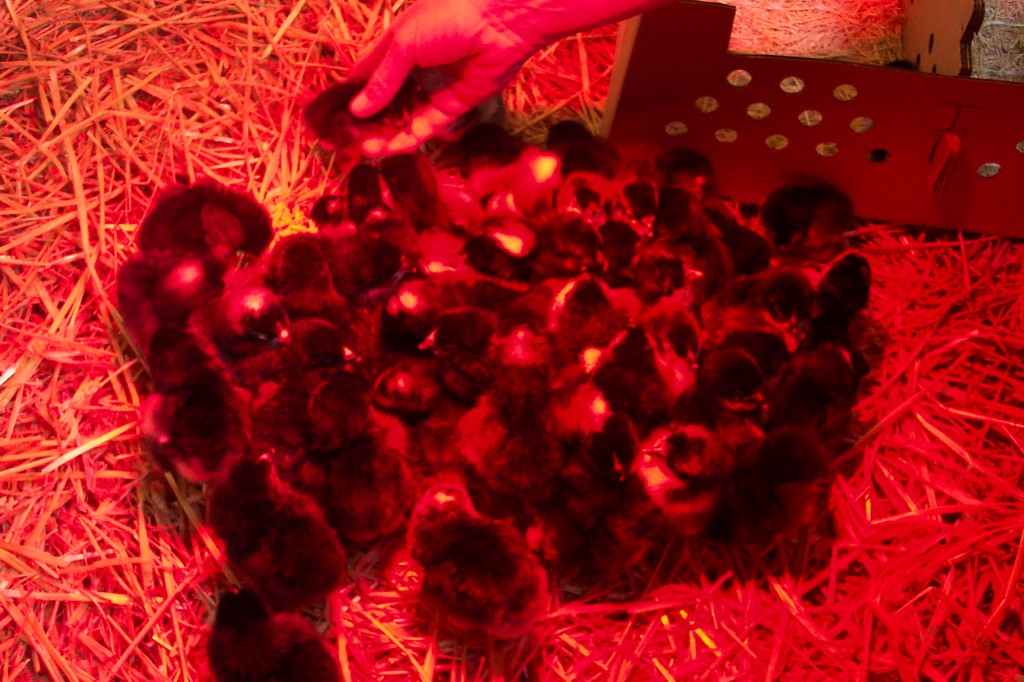 We made sure a thermometer was inside so we could monitor the temperature.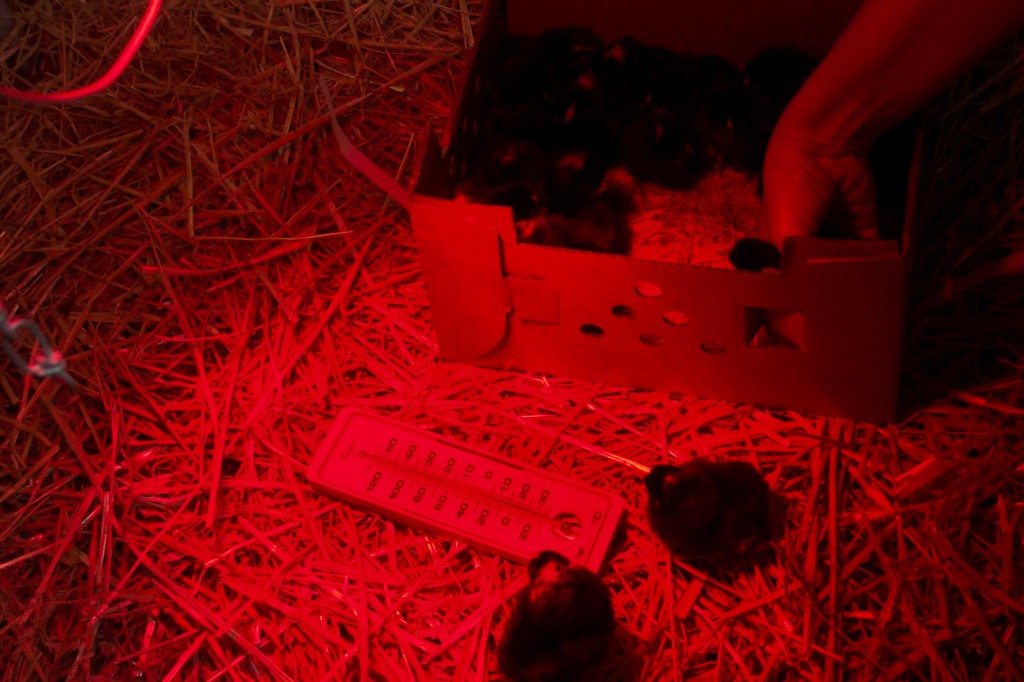 We made sure the chicks had plenty of the proper food.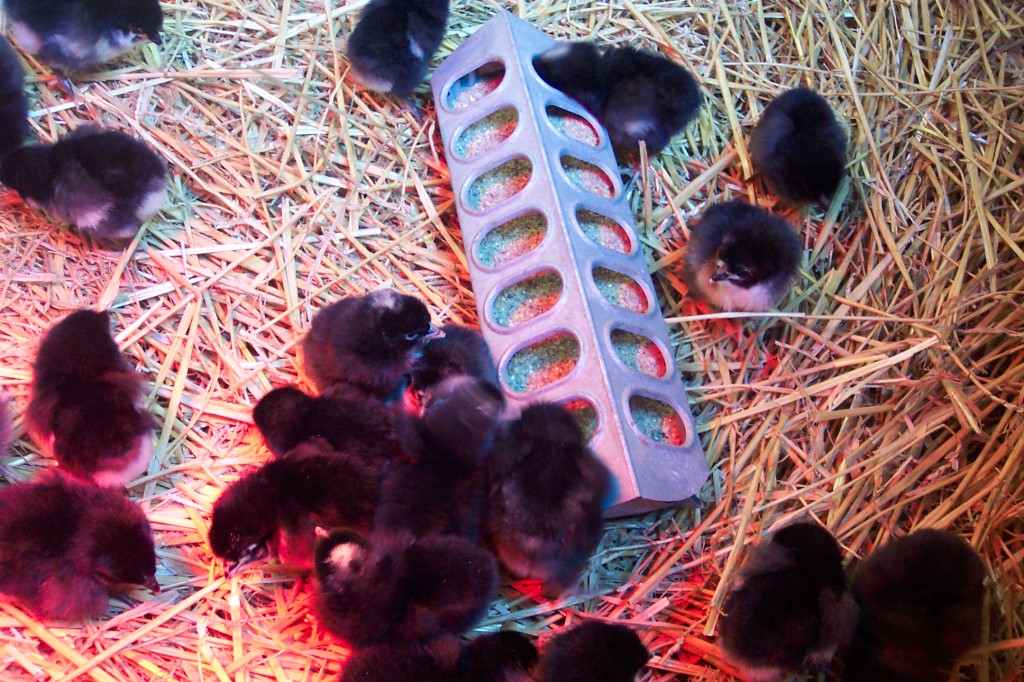 They also needed clean water.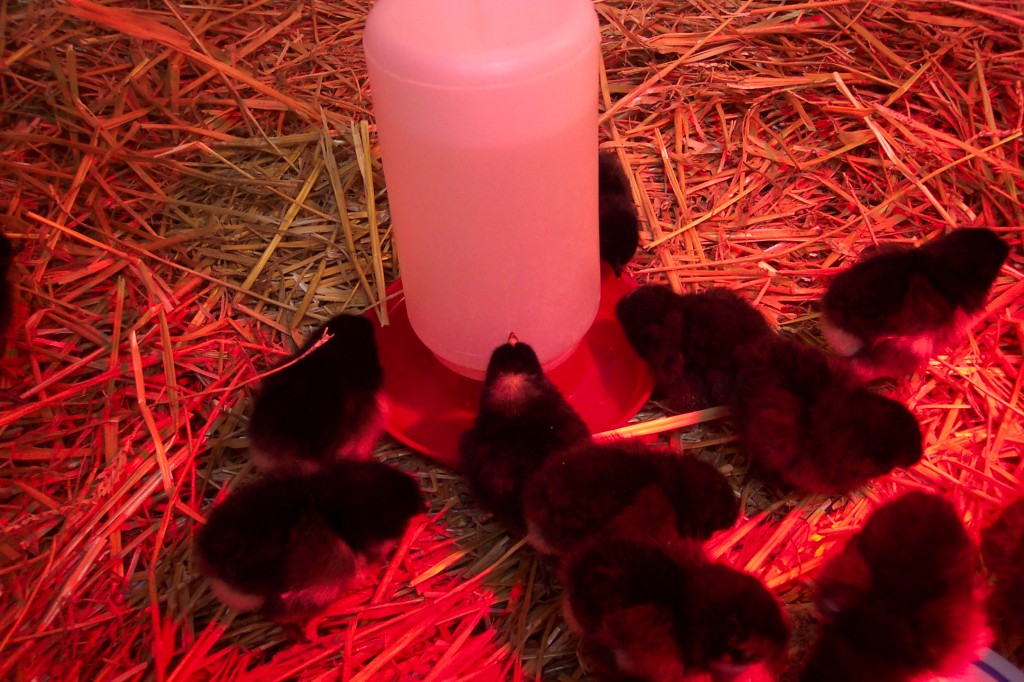 It's really amazing how they know how to eat and drink without being shown how. After all, they are essentially orphans with no mother hen to teach them what to do.
Next time we'll talk a little bit about feed requirements for baby chicks.
Bob